ATHLETES
We improve your sports performance by discovering how you can utilize your body mind and spirit.
The Range Sink into your body-mind connection on the driving range, and discover the range of choices available to you.
Putt 'Buts'. There are many 'buts' that stop a smooth shot. On the putting green
explore how your "but" can become a 'Yes! I can!'
Walk the Course Explore how the walk between the swings is a vital part of your game.
"Getting into the Swing" Guides golfers into a connection with their body-mind. Give your mind a break and let your body do what feels good - the results are surprising. Longer and more accurate hits.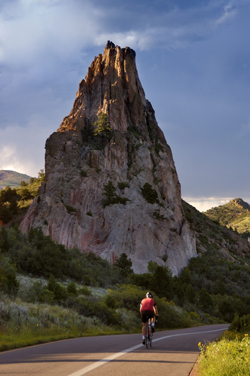 Running and Biking
Core Energy.
Change potential energy into kinetic energy and access all the power that is available within you!
"Target > PERFORMANCE!"
This is an individualized program custom made for the committed professional looking for that extra edge. Sessions occur either at our clinic or on site. Gilly has worked with a range of professionals - from golfers, baseball players, cyclists and rowers.
Are you ready to feel better and enjoy the benefits of enhanced performance?
Let's get started!
Related Articles
Can you touch and talk away pain?
– The Hinton Parklander, May 5, 2003